People Driven, Digitally Empowered Banking
Paramount Bank High Interest Checking Services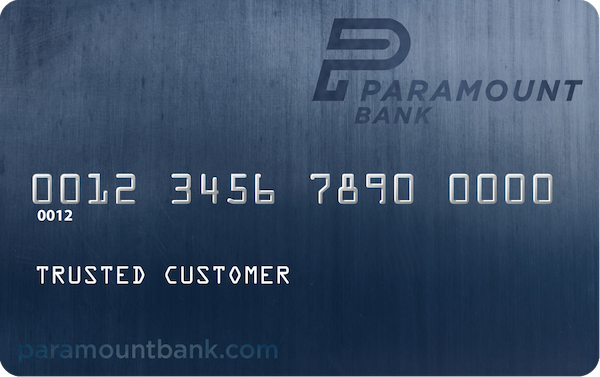 Paramount Bank Home Loan Solutions
Buying a home can be stressful. Enlist our help to put you at ease. Accomplish your home loan purchase goals with Paramount Bank. Experience our purchase process and join digital solutions with the dedication of real home loan experts.

Take control of your equity. Paramount Bank will work through all available options to help you find the ultimate refinance flexibility. Your home equity should be used how you want, when you want.

Paramount Bank Customer Reviews
* The Annual Percentage Yield (APY) of the High-Interest Checking Account is 0.85% as of January 23, 2021 for balances of $500,000 or more, 0.85% for balances of $100,000–$499,999, 0.85% for balances of $50,000–$99,999, 0.85% for balances of $5,000–$49,999, and 0.85% for balances of less than $5,000. Rates are subject to change daily and fees may reduce earnings. $100 minimum initial deposit is required to open an account. The account must be funded within 30 days to remain open. APY may change at any time before or after account is opened.
** The Annual Percentage Yield (APY) is based on the FDIC Weekly National Rates and Rate Cap table, assuming at least a 12-month account with less than $100,000 deposited. Minimum $1,000 required to open a Certificate of Deposit account. Rates subject to change. Early withdraw penalties may apply. All Paramount Bank balance tiers are current as of January 23, 2021. Call 833.731.0229 for the most up to date rates. Member FDIC.