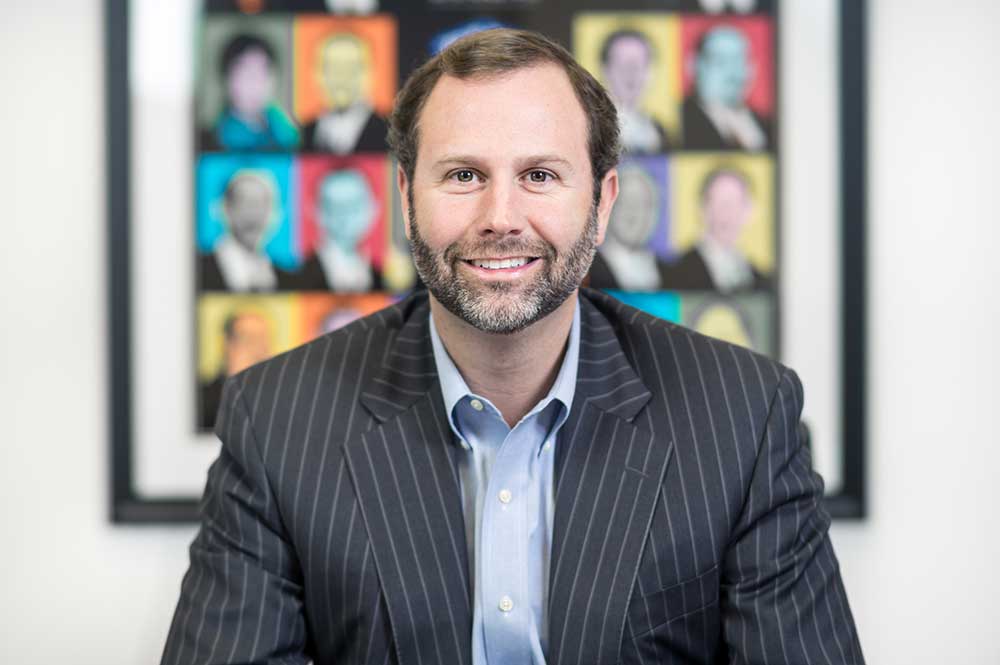 Tyler Frank
Executive VP & General Counsel
Direct: 314-372-4313
Mobile: 314-308-3845
NMLS: 942420
Tyler is Paramount Bank's Executive Vice President and General Counsel primarily responsible for providing legal representation and counsel with respect to all company matters as well as generating residential loan originations.
Prior to joining Paramount, Tyler spent 10 years in the Corporate Services Group of Armstrong Teasdale LLP, from 2002-2012, where he specialized in guiding public and private clients in various business operations and growth matters. Specifically, Tyler represented various public and private clients with respect to merger and acquisition transactions, commercial contract matters, joint venture/corporate formation and fundraising initiatives, as well as transactions involving real property and regulatory issues affecting the mortgage banking industry.
Tyler is a 1999 graduate of the University of North Carolina at Chapel Hill (B.S. Biology) where he was a member of the university's Dean's List. He received his J.D. from Washington University's School of Law in 2002 and is a member of the Missouri Bar Association and the Illinois State Bar Association.
Tyler is a former "big brother" mentor and role model to a young man through the Big Brothers Big Sisters of Eastern Missouri. He is a member of the St. Louis Sports Commission's Associates Board, the University of North Carolina at Chapel Hill's Alumni Admissions Committee and Mary Institute and St. Louis Country Day's Alumni Executive Committee. Tyler has successfully summited Mt. Kilimanjaro (19,341 ft.) in Tanzania, Africa, and enjoys competing in triathlons and various running events.