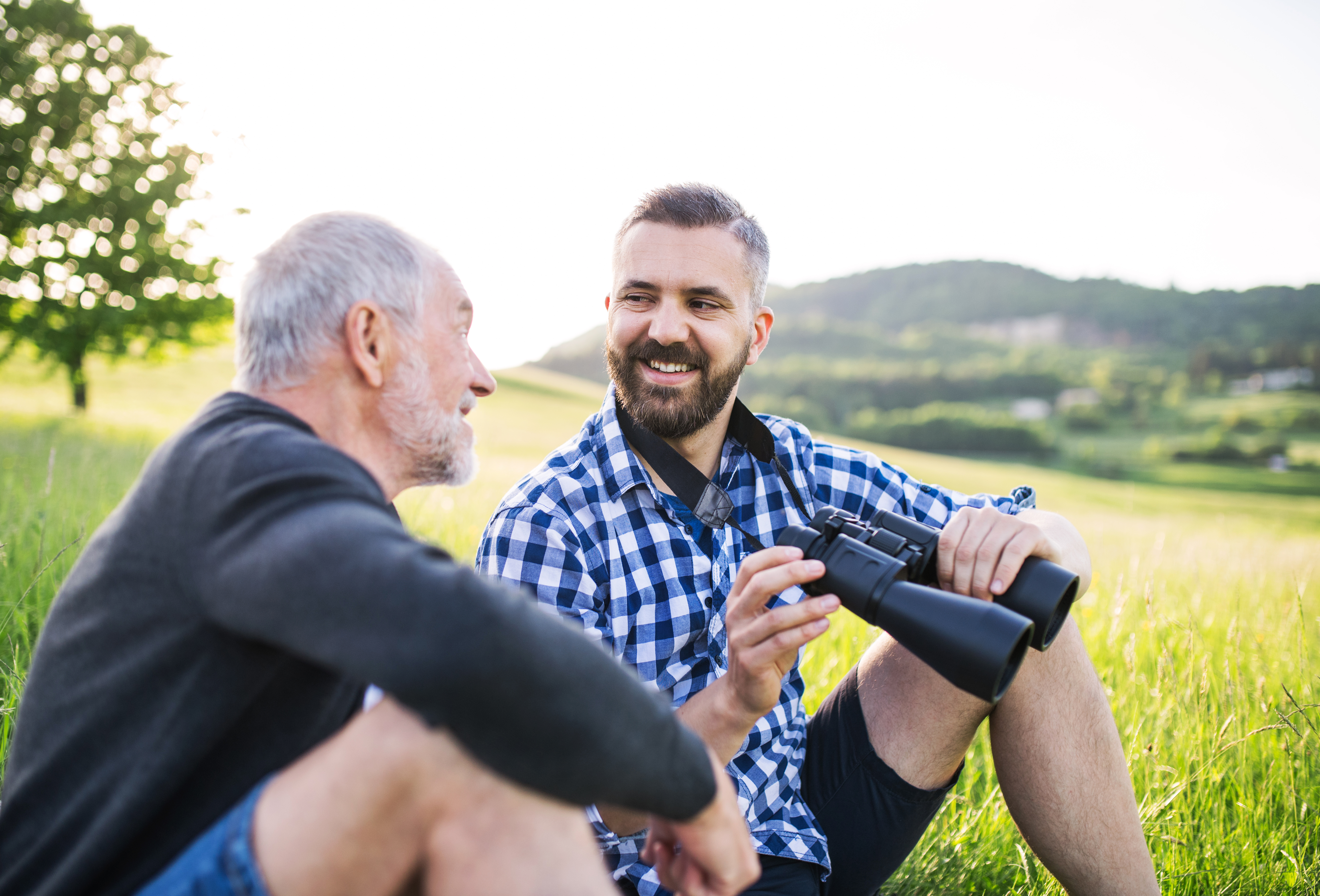 It's that time of year again: Father's Day. What should you get your dad? He doesn't drop hints and usually buys stuff when he needs it. We've listed some things he probably didn't think he could use, but will definitely enjoy:
1. Mechanic Gloves
Dad probably works on the car every once in a while…or at least claims to… He's got to protect those man hands a little bit, right? We recommend Mechanix brand gloves for working on cars, mowing the lawn, woodworking, shooting guns, or doing whatever else dads like to do!
2. High-Quality Belt
Ever notice your dad letting a notch out on his belt after a big meal? The problem there is that it shows the stress mark where the buckle is usually positioned and, let's face it, it's a little awkward to see that at the table or living room after dinner. Anson Belts has you covered there! Their belts have a click-ratcheting system that allows for micro adjustments discretely.
3. Stylish Watch
Dad needs to know what time to flip the steaks and is too stubborn to carry his phone around the house, so a watch would be a great gift. Why not look stylish while he's at it? Vincero Watches look amazing at the barbecue pit or the business meeting. They even have easily interchangeable bands!
Recommendation: Vincero Watches
4. French Press
Pops has to be up and at 'em for work or that weekend fishing trip. He'd probably enjoy a quick cup of coffee that doesn't taste like dirt. Get him a French press and a decent bag of ground coffee to keep him going throughout the day!
5. Whiskey Stones
If your dad loves having a nice, smooth glass of whiskey before bed, or enjoys looking classy at the poker table, whiskey stones are a good addition. They keep that sweet nectar chilled without diluting it with water! Everybody knows it's a sin in Scotland to water down good Scotch.
6. Beard Oil
Beards are in right now, everybody knows it. There's a good chance your dad has a beard, if not, move on to #7. Now, for those of you that stayed, beard oil is a must to keep that chin main looking lively! Treat your dad to some beard oil.
7. Beer Making Kit
Challenge your dad to make a better beer than the IPA you drink all the time. If he succeeds, convince the old man to start a microbrew!
8. Fitbit
You love your dad. You want him to be around for a long time, and exercising helps achieve that! Getting him a Fitbit might convince him to start going for runs. He will thank you for it later.
9. Fitted Golf Clubs
There's a good chance your dad plays on the links with his buddies. Take him to a golf store and get his clubs fitted and regripped. You'll be surprised how many guys are playing with stock clubs that aren't tailored to their swing and body. Most shops do this for free when you buy a new set! That way, he'll have no excuses for slicing it into the tree line when you play with him this summer.
10. Projector for Smartphones
Does your dad always have some cool video he saw on "The YouTubes?" With a projector that connects with smartphones, he can show you the video more easily on a blank wall. He could also use this to do "film" with the kids before the big football game, who knows?