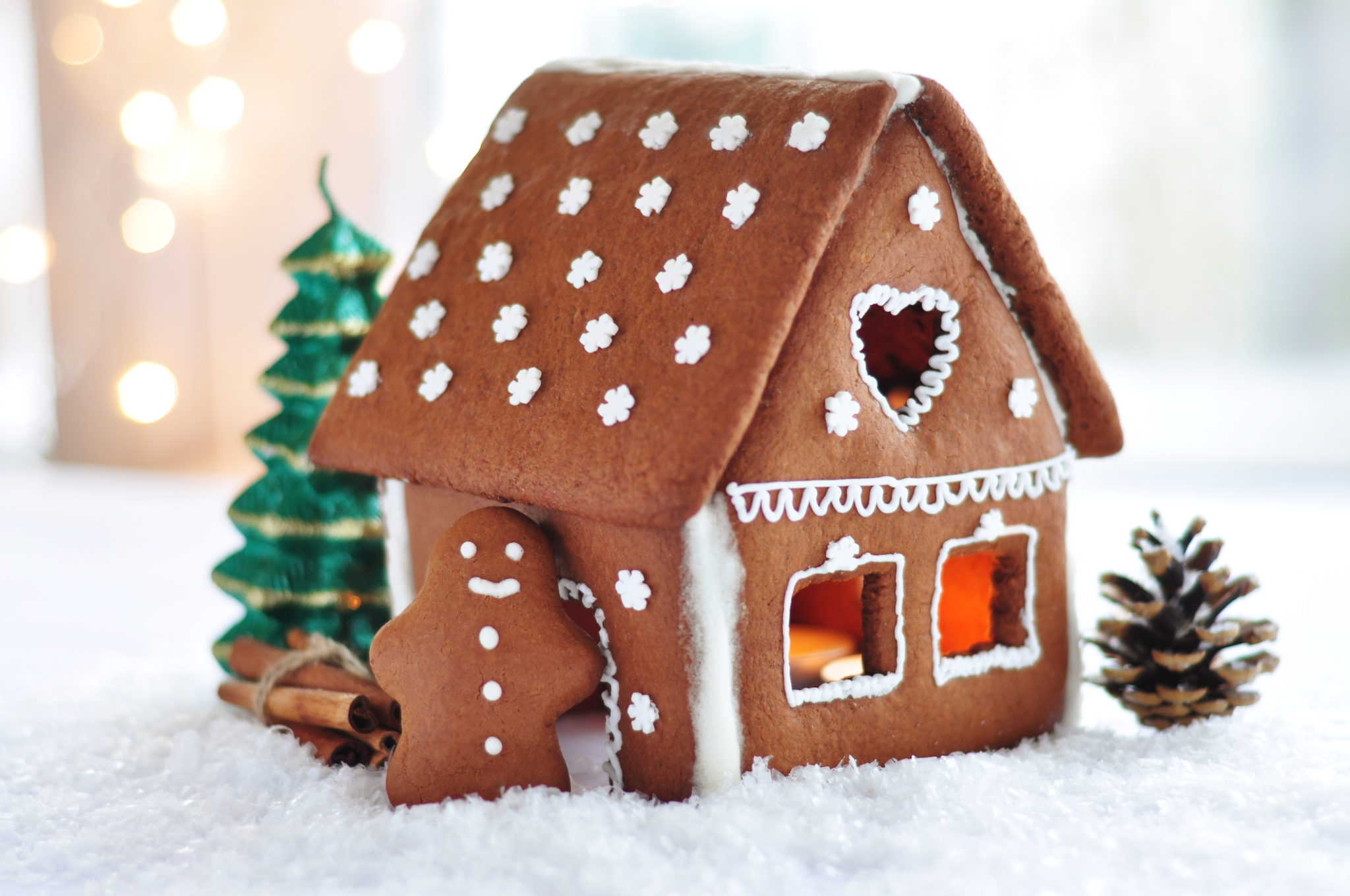 December 12 is National Gingerbread House Day! Get out your rollers and hot cocoa. Let's get to work.
Luckily, you don't need a Paramount Bank mortgage for this house…
INGREDIENTS
GINGERBREAD COOKIES RECIPE:
3 1/4 cup

s all-purpose flour

1 tablespoon

 ground cinnamon

1 tablespoon

 ground ginger

3/4 teaspoon

 baking soda

3/4

 teaspoon ground cloves

1/2 teaspoon

 ground nutmeg

1/2 teaspoon

 salt

3/4 cup

 unsalted butter, softened to room temperature

1/2 cup

 packed brown sugar

1

egg

1/2 cup

molasses

1 1/2 teaspoon

s vanilla extract
(optional) orange zest
optional toppings: simple icing (see below), red hots, sprinkles, etc.
SIMPLE ICING RECIPE:
2 cup

s powdered sugar

2

–

3

 tablespoons milk

1/4 teaspoon

 vanilla extract
INSTRUCTIONS
TO MAKE THE GINGERBREAD COOKIES:
Take a large bowl, whisk flour, cinnamon, ginger, baking soda, cloves, salt and nutmeg together.
In a separate mixing bowl, mix the butter and sugar together until light and fluffy.  Add egg, molasses, and vanilla, and mix. Keep mixing and slowly add the flour mixture until just fully combined.
Divide the dough into two equal parts, and form each of them into a ball.  Carefully, use your hands to flatten each ball into a 1-inch thick disk, wrap tightly in plastic wrap, and throw in the refrigerator for at least 2 hours.
After that 2 hour period, set the oven to 350°F and line a baking sheet with parchment paper.
Take the dough out of the fridge and put it on a lightly flowered surface.  Flour your rolling pin and roll the dough evenly until it is about 1/8-inch thick.  Next, cut the dough to your desired shapes. (Dimensions/instructions of house below. Use cookie cutters if you don't want to make a house!)
Bake for 8-10 minutes, making sure the cookies are crisp around the edges and top. Let cool for at least 5 minutes on a wire cooling rack for best results.
Decorate to your heart's content AFTER you build the house.
TO MAKE THE SIMPLE ICING:
Whisk all ingredients together in a bowl until smooth.  Add powdered sugar to make it thicker and milk to make it thinner.
Use an icing bag or create your own with the corner cut off a ziplock bag to decorate your cookies (again, after you build the house!!)
HOUSE DIMENSIONS: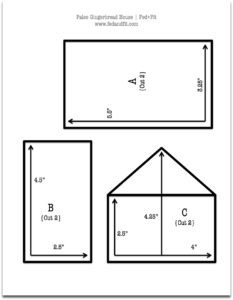 Directions:
Take a ruler, and place it down on the flattened, uncooked gingerbread. Use that ruler as a straight edge and cut the dough into your pieces.
Take two sides at a time and use the icing as the glue. You will have to hold it together for a couple minutes for it to harden enough. Do this again, but orient the sides the opposite way, then combine the sides. You should have 4 walls with the same size walls opposing each other (pictured.)
Pipe the top of the house with icing so you can put the roof pieces on.
Put icing on the point of the roof to keep the roof pieces together, and hold.
Decorate to your heart's content!
Source: Recipe slightly adapted from Elise Bauer of SimplyRecipes.com.