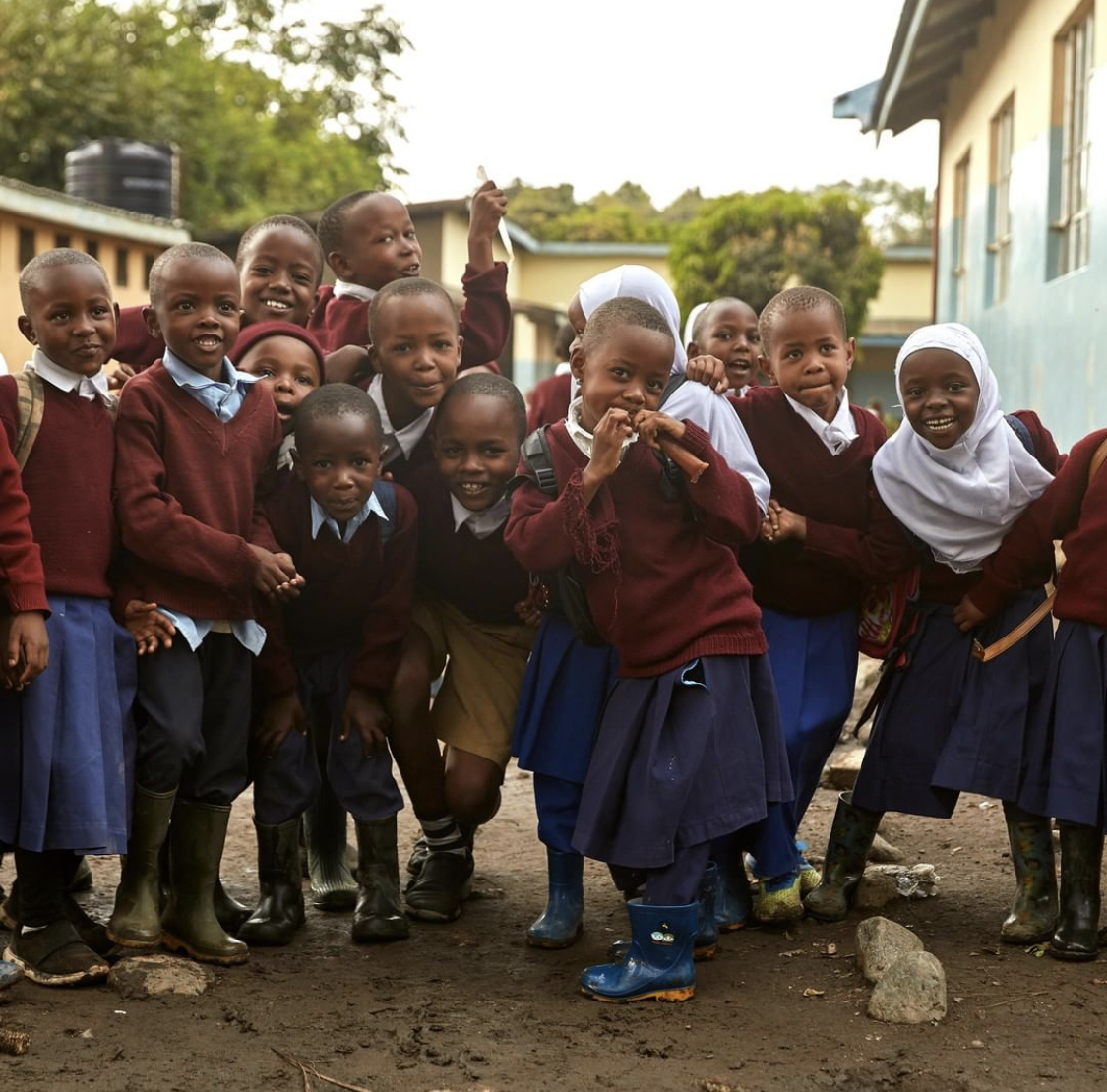 Photo courtesy of Waterboys Instagram
Todd Jones, President – Mortgage at Paramount Bank, is raising money to address the clean water crisis in developing nations.
Jones is raising money in conjunction with waterboys.org to bring clean water in areas around the world. With each dollar donated, Todd will climb one dollar per foot up Mount Kilimanjaro. So far, Jones has raised more than $19,000 and counting.
Read Todd's blog post, which can be found on his LinkedIn, and is pasted in it's entirety below:
The Mission to Tackle the Clean Water Crisis
Service has always been an important part of my life. After my time in the United States military, I ensured that my devotion to service continued. That's involved organizations like the USO, The Mission Continues and The Headstrong Project. Now I'm taking my acts of service to new heights — literally.
This February, I'll be climbing Mount Kilimanjaro through the organization Waterboys in the name of a great cause — access to clean water.
The clean water crisis is something we don't often consider at home in the United States. It wasn't until Flint, Michigan that it even became a popular talking point. But around the world, the lack of access to clean water is astounding and disheartening. I've been in situations throughout my life to witness some of this crisis, and it's encouraged me to do what I can to help.
During my time in Honduras and Bosnia, I saw first hand what limited access to clean water does to a community. In both cases, it degraded certain small communities down to as primitive an existence as I have ever seen. And, not surprisingly, the number of health issues there skyrocketed, further isolating communities that so badly needed outside help.
In the US, we talk a lot about what is a human right and what is not. Access to clean water is so fundamental to our existence and to the health of the population, that I strongly believe access to clean drinking water is in fact a human right.
That is why I was excited to find out about Waterboys and their mission. In May of this year, I had gathered with friends to celebrate the life of our friend Maj Jason George, who had passed away in Iraq a decade before. My friend Demi Clark was sharing her experience climbing Kilimanjaro with me, when I mentioned it was one of my bucket list items. She mentioned Chris Long and Nate Boyer's joint venture in Waterboys, and suggested it would be the perfect opportunity for me. I reached out to Nate, who set up the appropriate interviews. Some weeks later, I found out I had been selected to join the 2020 team.
At Waterboys, athletes and veterans come together to raise money to build wells in water scarce areas around the world. The organization started with NFL players and a goal of building 32 wells for the 32 teams. Since accomplishing that and growing the organization for more of an impact, Waterboys has set a goal of providing clean drinking water to 1 million people. They're more than a third of the way there. No doubt that goal will expand yet again.
Waterboys stresses something important about clean water that is easy to overlook — access to drinkable water isn't just about hydration. A lack of water impacts so much more. The organization highlights four main areas that deserve our immediate attention: Education, Economy, Agriculture and Health.
When finding water is a daily mission, other things are overlooked. Education, particularly for female children, is one of the first to go. Many women and children are in charge of finding water each day, a task that requires miles and miles of walking with heavy water jugs, and limits educational opportunities as a result.
The search for water also stifles economic opportunities for families already in vulnerable situations. What could families and individuals accomplish with the time that they spend trying to find safe water? With easy access to water, they could work in money-making spaces such as agriculture, which is a massive industry here in the United States but one that is much less possible in water impoverished regions.
Last but certainly not least, water severely impacts health. Here's a shocking statistic I learned from Waterboys: 1 in every 2 hospitalizations is related to a water-born disease, and 20% of deaths in children under 5 is because of a water-born disease. A $45,000 well can make an enormous impact in communities suffering from these diseases.
I encourage you to take time to look up the clean water crisis to realize how truly impactful this is for so much of the world. Over 785 million people don't have access to clean water. That's 1 in every 9 people. That should make you stop and think, like it did for me.
Read more at waterboys.org and consider a donation to my fundraising page https://waterboys.org/group/todd-jones/. I'm on a personal mission to raise $19,341 — a dollar per foot I'll climb of Mount Kilimanjaro.