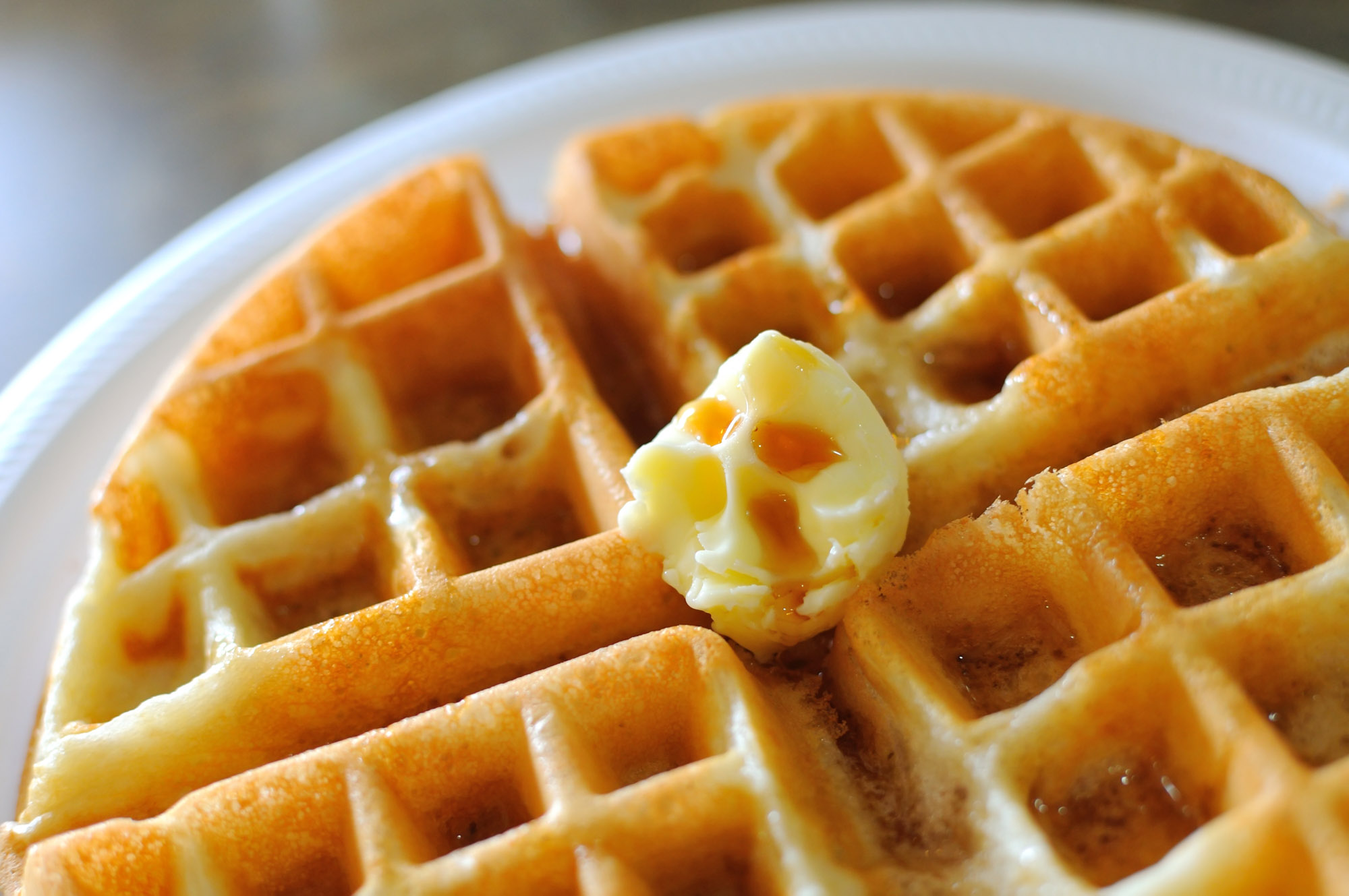 Everybody loves a good waffle on a Sunday morning…
Tomorrow is National Waffle Day, so we thought we'd share a great homemade waffle recipe. It makes 8 waffles and only takes 20 minutes to prepare and cook! It always tastes better when you make it yourself and it can be fun too.
Ingredients:
2 cups all-purpose flour
1/4 cup sugar
1 tablespoon baking powder
1/2 teaspoon salt
1 1/2 cups milk
1 tablespoon plus 1 teaspoon vanilla extract
2 large eggs, separated, plus 2 additional egg whites
1 stick (8 tablespoons) salted butter, melted, plus softened butter, for serving
Warm syrup, for serving
Directions:
Preheat the waffle iron to the regular setting.
Sift together the flour, sugar, baking powder and salt in a bowl. In a separate bowl, whisk together the milk, vanilla and 2 egg yolks. Pour over the dry ingredients and very gently stir until halfway combined. Pour in the melted butter and continue mixing very gently until combined.
In a separate bowl using a whisk (or a mixer), beat the 4 egg whites until stiff. Slowly fold them into the batter, stopping short of mixing them all the way through.
Scoop the batter into your waffle iron in batches and cook according to its directions (lean toward the waffles being a little deep golden and crisp!). Serve immediately with softened butter and warm syrup.
To watch a video of this recipe, click here.
Recipe by Ree Drummond from foodnetwork.com