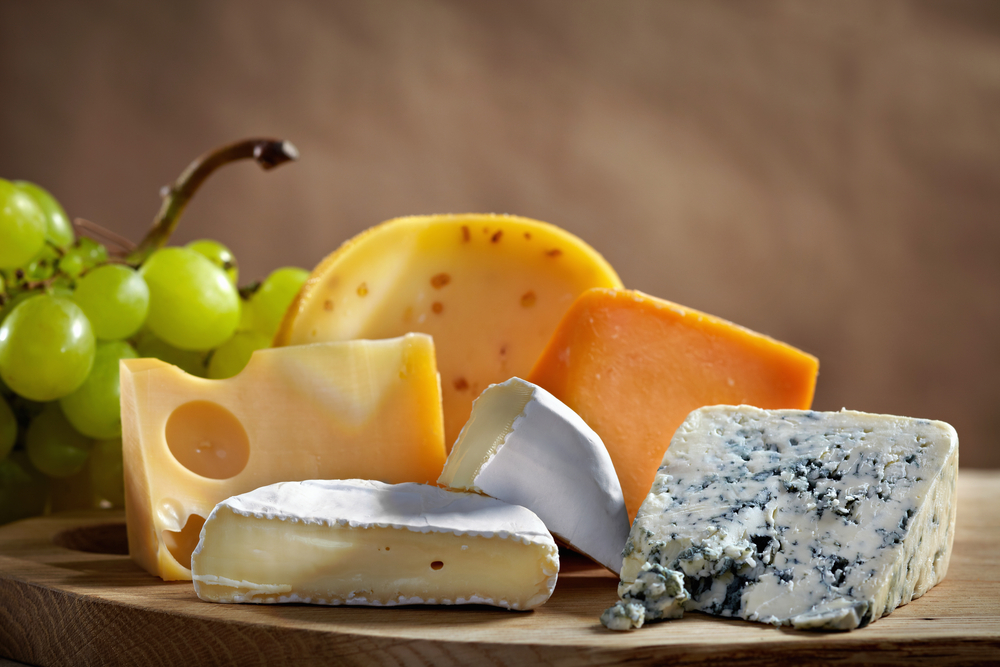 Cheddar, Provolone, Feta, Gruyere, Muenster – these cheeses aren't the only flavors celebrated on National Cheese Day. Take a look at a cheesy classic, and an alternative for lactose-intolerant or vegan friends.
Happy National Cheese Day!
Homemade Instant Mac-and-Cheese Recipe
Ingredients:
21 grams powdered cheddar cheese
5 grams powdered blue cheese
10 grams powdered parmesan cheese
5 grams buttermilk powder
20 grams butter powder
170 grams elbow noodles
Leftover pasta (about ¼ cup)
Steps:
1. Add all powders together in a small bowl. Stir to combine.
2. Bring a pot of water to a boil. Add elbow noodles to water and cook for 5 minutes.
3. Drain water from pasta, reserving about ¼ cup in the pot.
4. Add the powder mixture to the pot. Stir to combine.
5. Serve and enjoy!
Vegan National Cheese Day Recipe: 5-Minute Queso*
Ingredients:
1 cup raw cashews
3/4 cup non-dairy milk – unsweetened, plain
1 can (4.5 oz) diced green chilis
2 tbsp. nutritional yeast
1/4-1/2 tsp. red pepper flakes
Steps:
1. Add all ingredients into a high powered blender until creamy/smooth.
Enjoy!
*- Cashews should be soaked in a bowl of hot water for at least 30 minutes prior to blending.