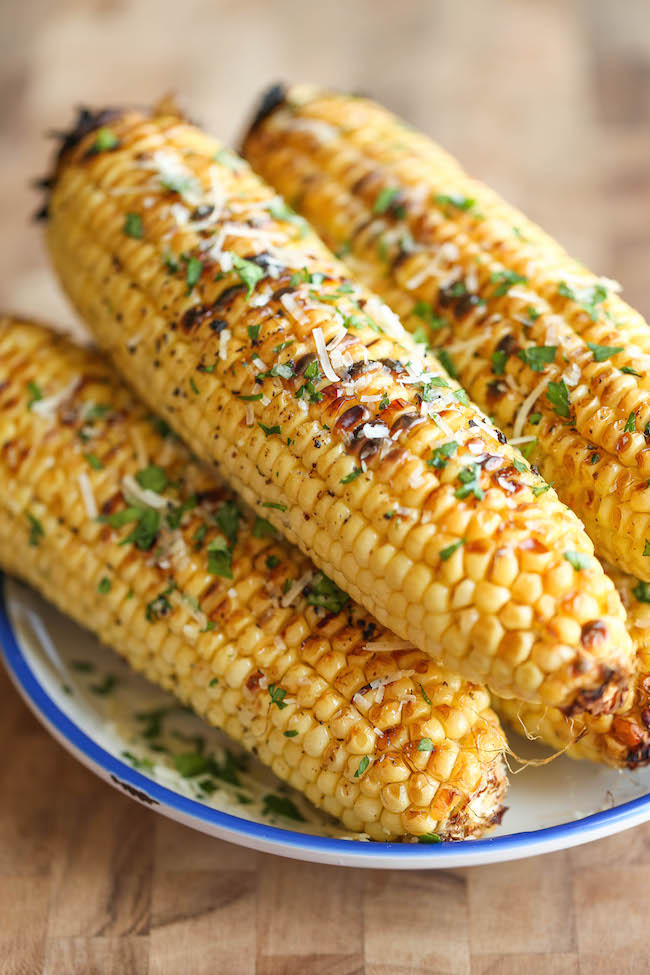 INGREDIENTS:
8 ears corn, unhusked
8 tablespoons unsalted butter, at room temperature
2 cloves garlic, pressed
1/2 teaspoon dried thyme
Kosher salt and freshly ground black pepper, to taste
1/2 cup freshly grated Parmesan
2 tablespoons chopped fresh parsley leaves
DIRECTIONS:
Preheat oven to 350 degrees F.
Place corn, in its husks, directly on the oven rack. Roast until tender and cooked through, about 40-45 minutes.*
In a small bowl, combine butter, garlic and thyme; season with salt and pepper, to taste.
Peel down the husks. Rub each ear of corn with 1 tablespoon butter mixture.
Serve immediately, sprinkled with Parmesan and parsley, if desired.
Recipe from: damndelicious.net