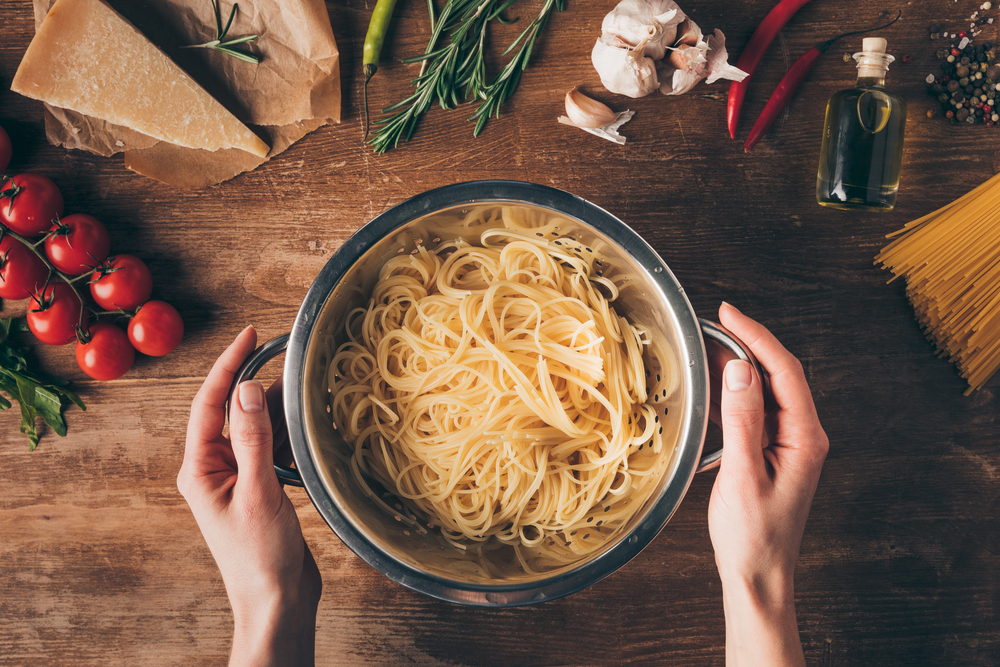 No doubt you've been hankering to try some new Shelter In Place recipes during our national lockdown. Well, dig into the back of your food pantry for this recipe. Prepare to enjoy some Italian-inspired Cacio e Pepe. This is an easy-to-make comfort meal for your stay-in-place-cation.
Ingredients
1 pound spaghetti
6 tablespoons olive oil
2 cloves garlic, minced
2 teaspoons ground black pepper
1 3/4 cups grated Pecorino Romano cheese
Recipe
1. Bring pot of water to a boil and cook spaghetti noodles for about 10 minutes. Al dente — flexible but not too chewy. Scoop some of the pasta water into a separate bowl/container and drain the rest from the pot.
2. In a large skillet, put olive oil over medium heat. Add minced garlic and black pepper. Stir until fragrant. Combine pasta and Romano cheese with the oil and seasoning in the skillet. Add 1/2 cup of cooking water to the skillet and stir until the cheese is melted (about 60 seconds). Add more cooking water until the sauce covers all the pasta (about another minute).
That's it!
The whole meal, from prep to plate, takes no more than 25 minutes. Happy cooking, chef!