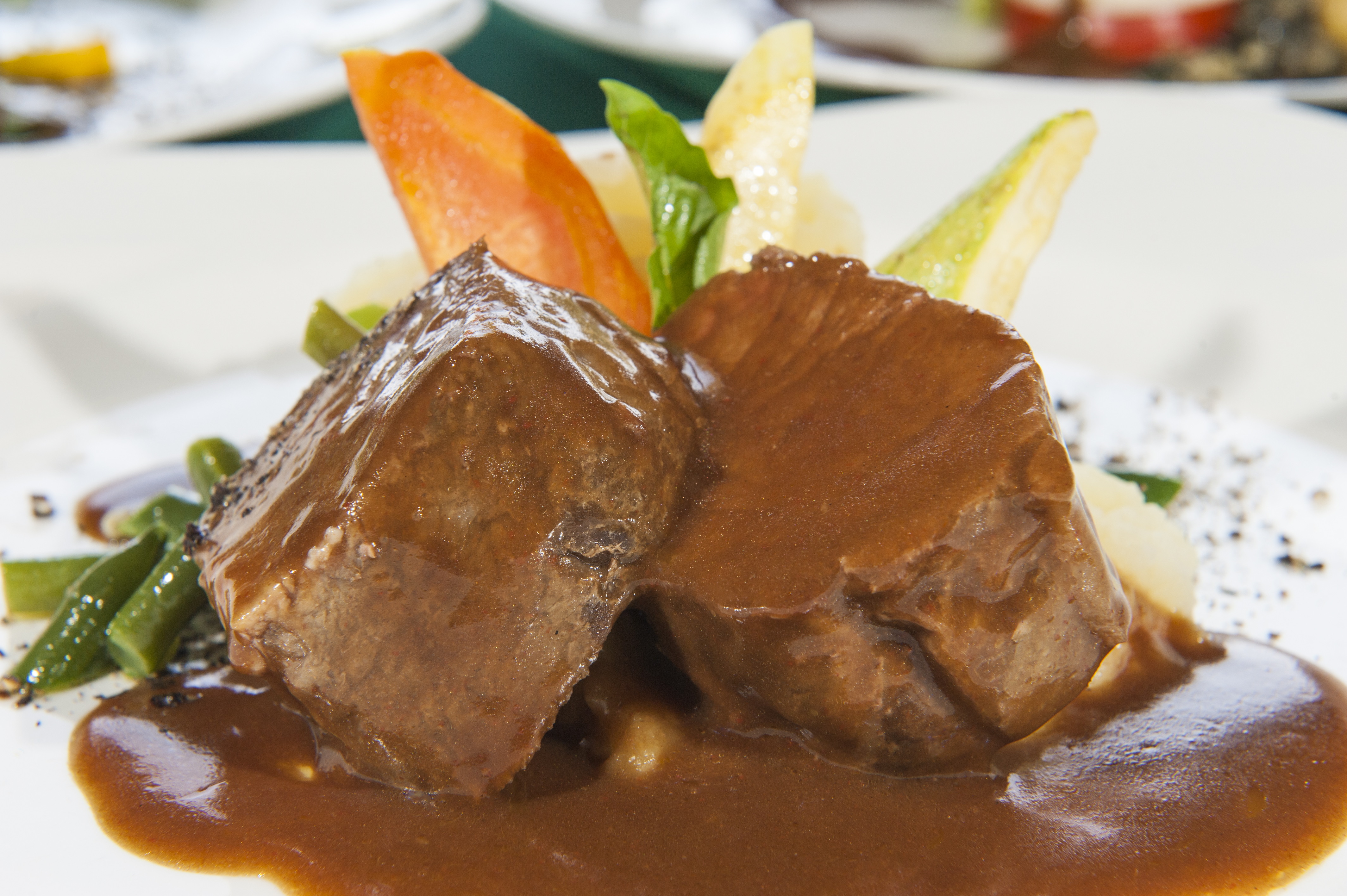 Everybody loves a quick and easy to prepare slow cooked meal! Add the optional fresh onion and cayenne pepper for a more layered, savory taste.
Prep time: 15 m | Cook time: 8 h  | Ready in: 8 h 15 m
Ingredients:
1 ounce packet dry onion soup mix
2 tablespoons butter
3lb beef chuck roast
2 tablespoons all-purpose flour
16 ounce can jellied cranberry sauce
1/4 cup of chopped onion (optional)
teaspoon cayenne pepper (optional)
Directions:
Place aluminum foil inside slow cooker for easy cleanup.
Place onion soup mix and butter in slow cooker.
Optional: sprinkle cayenne pepper in slow cooker
Optional: chop onion and place in slow cooker.
Place roast in slow cooker with cranberry sauce on top.
Cover and cook 8 hours on low.
Remove roast and set aside.
Set slow cooker to high.
Add flour and whisk into a thick gravy.
Serve roast with gravy on top and enjoy!