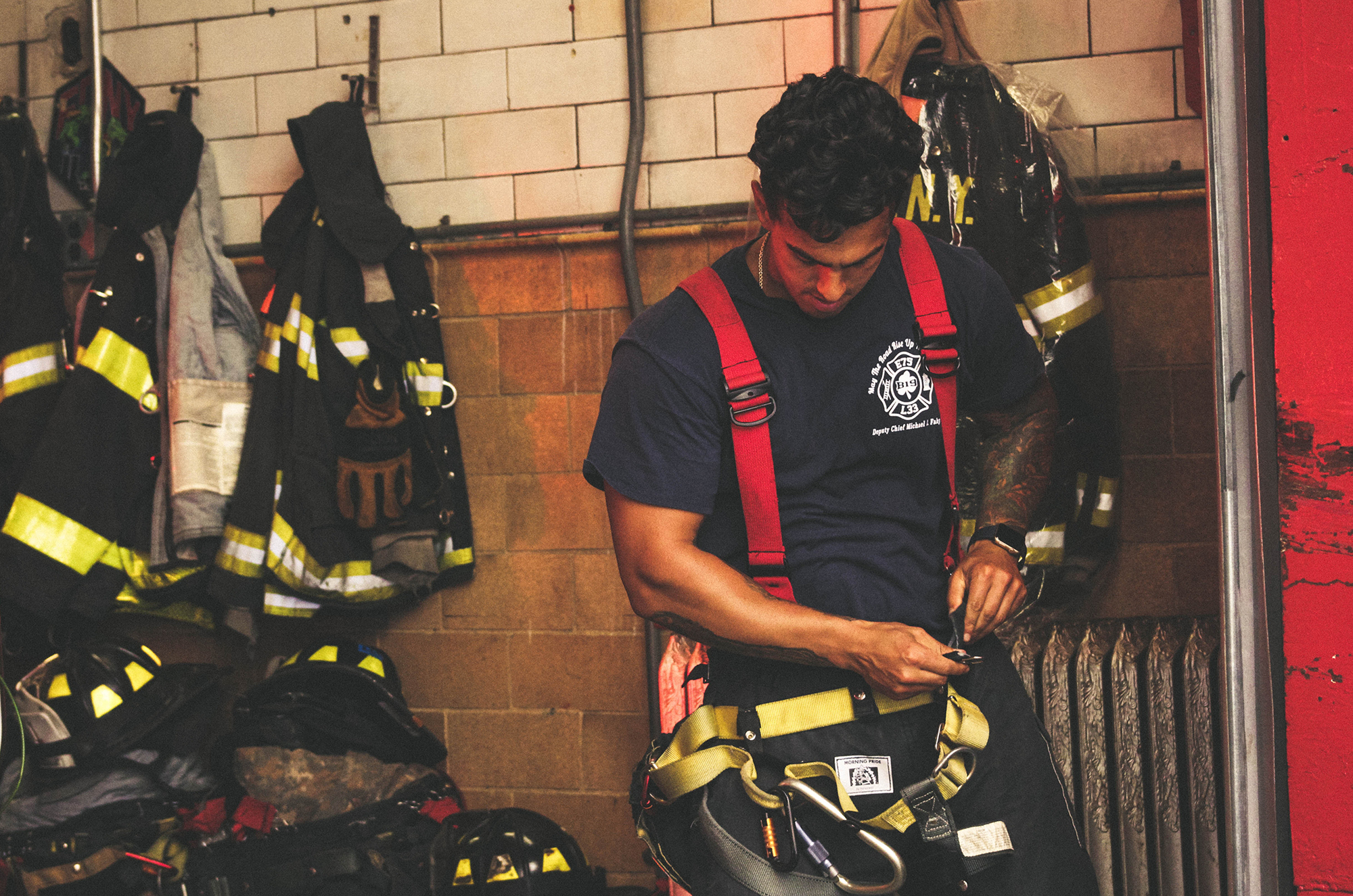 Over 10 million First Responders protect and serve the citizens of the United States. These courageous individuals serve as police officers, fire fighters, emergency medical technicians, and other similar professionals. When disaster strikes, they run toward trauma and disaster to save those affected. Each time a First Responder puts on the uniform, he or she is at great risk of injury or even loss of life. Surviving spouses and children must find a way to go on, bearing the heavy burden of making ends meet while dealing with grief. The BackStoppers accepts the responsibility to bear that burden alongside them, caring for the loved ones of our heroes who have sacrificed so much.
Since 1959, The BackStoppers organization has provided financial assistance and support to the spouses and dependent children of police officers, firefighters and volunteer firefighters, and publicly-funded paramedics and EMTs; those who have lost their lives or suffered catastrophic injury in the line of duty. Assistance is immediate and ongoing, including assumption of debt, insurance costs, education costs, and other extraordinary expenses.
The BackStoppers currently provides a safety net in 18 counties, 13 in Missouri and 5 in Illinois. In 2015, $1,289,772 worth of assistance was given to families. Currently 79 families with 65 dependent children receive assistance. Since the beginning of the organization, 158 families have received support.
Paramount Bank Closer Bridget Begley believes in the great value of The BackStoppers. With many friends and family who serve as police, fire and other types of first responders, she believes in the principle of "taking care of those who take care of us." Bridget has been with Paramount for a little over a year and has worked hard to become a valuable member of our team. She enjoys the family atmosphere at Paramount, "everyone truly cares about each other and bands together to help each other out when needed." We are honored to carry out this value each and every day at Paramount, and we are proud to support an organization such as The BackStoppers that does the same in a very tangible way. Thank you, Bridget, for your dedication and commitment; congratulations on being named Employee of the Month.
"Without your assistance after my father was killed in the line of duty, I don't know where my family would be today.
We are eternally grateful for everything [The BackStoppers] do.
Quote from The BackStoppers.com