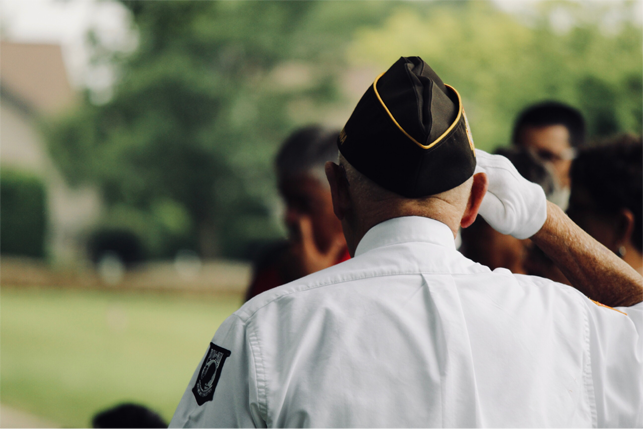 On November 11, Paramount Bank will honor Veterans Day 2019. Last year marked the 100th Anniversary of Armistice Day – bringing about the end to World War I. The peace accord also served as a launch for a global Remembrance Day to honor fallen heroes in what would be called Veterans Day in North America.
A lot has changed in 101 years. We celebrate Veterans Day each year to mark the end of "The War to End All Wars" as it was known in the early 20th Century.
While the War to End All Wars sadly never came true, we nevertheless continue to honor both past — and present — military service members.
Below are a few things Paramount Bank does to honor Veterans Day as well as our military families each and every day of the year.
Paramount Bank is Veteran-owned and operated.
Paramount Bank waives all lender fees on VA-backed home loans.
Todd Jones, former U.S. Army Captain and President – Mortgage, continues to serve in communities around the country and the world. Read how he's raising money to address the clean water crisis in developing nations.
Paramount Bank is working on initiatives to work alongside Veteran Service Organizations to provide for our military families.
We hire, train, and develop veterans for the private sector.
Paramount Bank helps realtors become VAhome.org certified.
A proud VA approved lender – helping military families realize the American dream.
The very notion of caring for veterans is engrained in the fabric of our entire operation. Paramount Bank is a young company looking to grow our involvement within our nation's military communities.
For now, we take a moment to remember the sacrifice of all military veterans and their families this Veterans Day.