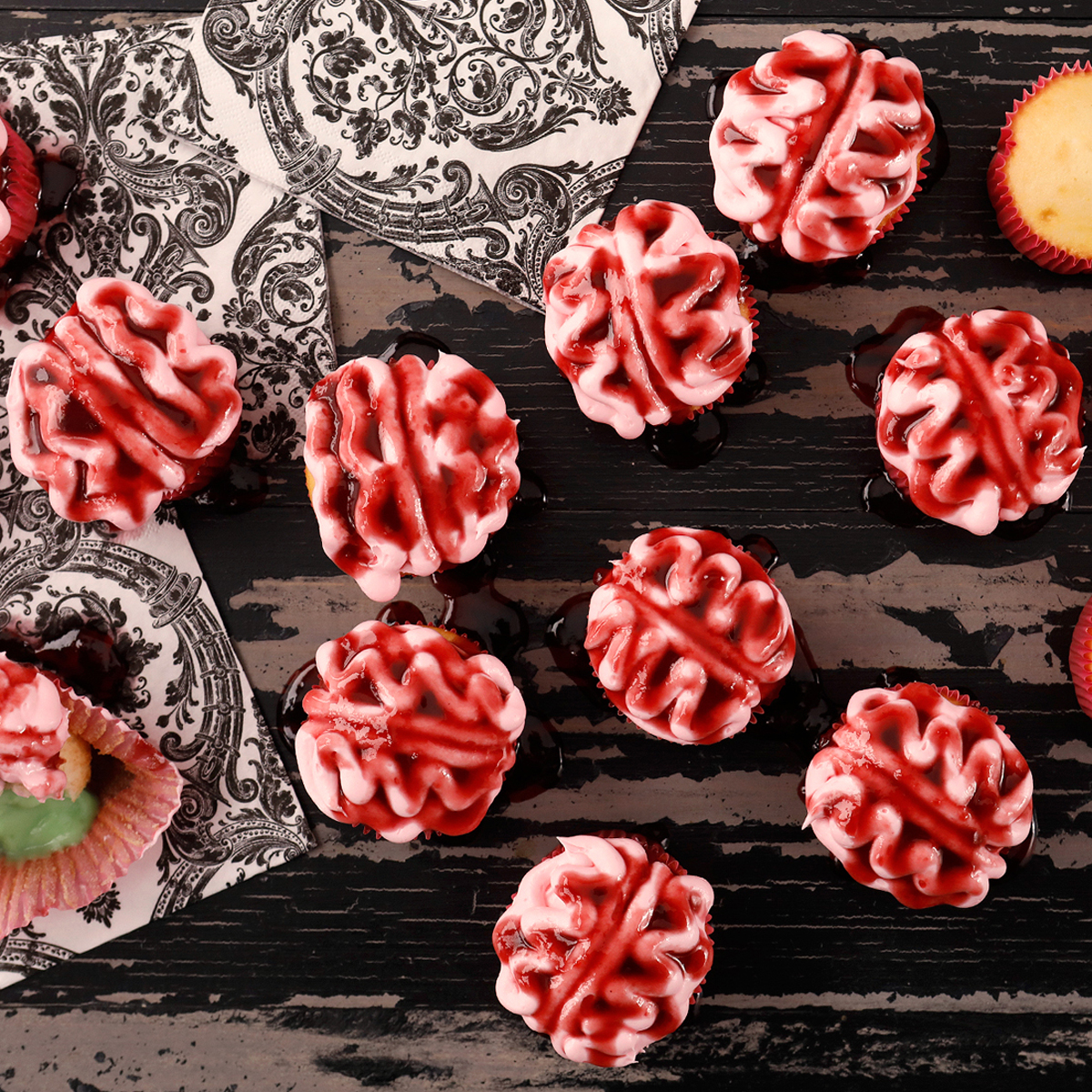 To some, Halloween is a holiday that they celebrate more than Christmas. Every year many come together to celebrate a night of the ghoulish, frightening, and appalling. With the being said, even the scariest werewolf needs a treat or two to hold them over during a Halloween party. Pull out your toad warts, dragons breath, and prepare your cauldron while you check out these amazing Halloween treats to make for the spookiest night of the year. 

Coffin Sandwich Cookies
These treats are extremely cute, delicious, and even have little candy bones to go along with the coffins! The overall presentation for these treats will take some time depending on how closely you want to replicate the final product in the recipe, but it's well worth it. 

Peanut Butter Monsters
Who doesn't love peanut butter? Even better, who doesn't love peanut butter in the form of a one-eyed monster with purple hair? These scary treats are easy to make, and just as easy to decorate. Consider these when looking for a fun treat to decorate with your children. 

Frankenstein Finger
When it comes to Halloween, delicious treats, it doesn't get any easier than the Frankenstein Finger. It's as simple as dipping large pretzel sticks in icing. Yes it's really that simple! You can either get creative with the finger nails, or buy edible decorations like eyeballs to stick on the end of your Frankenstein Finger. 

Candy-Coated Marshmallow Spiders
Yes, we know spiders can be scary to some, luckily these spiders are delicious, and not too terribly spooky. If you're a fan of grape and black liquorice, then this is the perfect treat for you. The overall prep and execution of this treat can be pretty simple once you get the hang of decorating your spider. 

Zombie Brain Cupcakes
Who doesn't love zombie brains and cupcakes? This recipe gives you the best of both worlds. The icing on the cupcake actually looks like brains! Be sure to keep the gooey secret inside a surprise for anyone knew to the treat. 
Of course, you don't always have to stop there. Getting in the Halloween spirit can also include redecorating your home before creating these spooky Halloween treats. Be sure to out our blog about the best places to find interior design inspiration.